COMMISSIONING AN INDOOR CULTIVATION FACILITY
There was inadequate commissioning of a newly constructed indoor cultivation facility. During the rush to get growing, several building systems lacked their desired functionality. The climate management system never performed as promised and powdery mildew (PM) and botrytis (grey mold) are now common in cultivation compartments. Making matters worse is that the original design and build partners are now hard to contact, quick to blame, and non-cooperative. Without a thorough system commissioning report, it is hard to tell what exactly is wrong, how to fix it, and who will be held accountable.
HOW CAN THIS SITUATION BE PREVENTED?
Indoor cultivation facilities, greenhouse buildings, and horticultural systems have many components, interrelated systems, and integrated controls. This means specialized trades often work independently and any lapse in their communication can dramatically affect the outcome of a project. Design professionals, building contractors, and equipment suppliers all have the potential to contribute to a situation where a building system has serious deficiencies. Owners can protect themselves by putting a process in place to confirm the correct operation and interaction of all building systems and horticultural technology.
SYSTEM STARTUP VS. COMMISSIONING
Commissioning an indoor cultivation facility is commonly thought of as a process of turning the equipment "ON" for the first time, or synonymous with systems start-up. This commonly held viewpoint is a rather narrow definition of commissioning. The truth is systems start-up is only one of many activities in the commissioning process and is performed late in a project's development cycle. The commissioning process for engineered systems is much more comprehensive and will commence in the pre-design phase. This is because the later the commissioning process is started, the less effective it will be.
WHAT IS COMMISSIONING AN INDOOR CULTIVATION FACILITY?
Commissioning is a proactive process that requires cooperation between all those involved. It is a methodical approach to defining the specific function of all building systems. This process establishes the performance criteria that make clear to the project team what objectives they must accomplish. Part of the commissioning process is agreeing on the test requirements and methods for verifying system performance. Commissioning is essentially a framework that is developed to test the building systems to perform according to all specified modes of operation.
After pre-functional and functional tests have been administered, commissioning offers training oversite for operator and maintenance staff. This ensures that employees are presented with adequate documentation and shown to be capable of managing the building systems independently. When a final report is submitted to the owner, the commissioning process is nearly complete. This commissioning report contains the results of all tests and marks the end of the owner acceptance phase. Additional tests can be required post-acceptance due to their seasonal or operational dependency. For instance, peak transpiration levels for an indoor marijuana cultivation facility can take 10-12 weeks until the canopy fully develops!
WHO DOES THE COMMISSIONING?
A commissioning agent, or commissioning authority, should be the first person by the side of the owner. This can be a single person or a firm that represents the owner's interest on a complex or special project. This agent is typically an experienced engineer or architect who is more capable of coordinating with any and all designers, consultants, general contractors, construction managers, or design-build contractors. This means that an owner should select this agent based on their ability to lead a commissioning team. This is because the quality of this process is highly dependent on the level of cooperation between those involved. A commissioning team will include the owner, architects, engineers, construction managers, contractors, and operations and maintenance staff if they are available. The composition of this team should ensure all project stakeholders are represented and clear about their role in the commissioning process.
Design-Build Relationships
Third-party commissioning is also applicable for "turn-key" projects where everything is commonly thought to be included. Design-build service providers often claim that commissioning is included in their offering but fail to deliver on the performance of their building systems. This is because there is little incentive for these firms to hold themselves accountable for any lack of building system performance. Without a commissioning agent, ensuring the systems are installed correctly is up to the owner and possibly their legal team.
NEED HELP COMMISSIONING AN INDOOR CULTIVATION FACILITY?
Secure your interest on a project and minimize design changes
Reduce project interruptions with a proactive approach to start-up
Clean up the transition to occupancy
Increase your operational efficiency and reduce maintenance
Control your operational expenses and resource use
Connect with Us
Are you ready to simplify your water management and enhance your cultivation process? If so, connect with us today and embark on this transformative journey together. We're here to help you create a more sustainable and prosperous future for your indoor cultivation endeavors.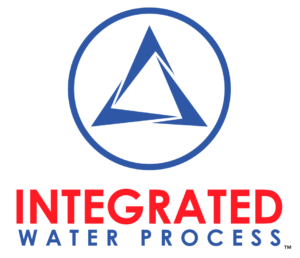 Stay tuned for more updates and informative content from Integrated Water Process!