AIDAN CAIG NOW CERTIFIED AUTOCAD DESIGN PROFESSIONAL
15 January 2023
Cannabis, cannabis cultivation, Cannabis Irrigation, Dissolved Oxygen, DO, EC, Fertigation, Fertigation System, Irrigation, Irrigation Strategies, medium, PH, Substrates, Water Storage, Water Temperature, Water Treatment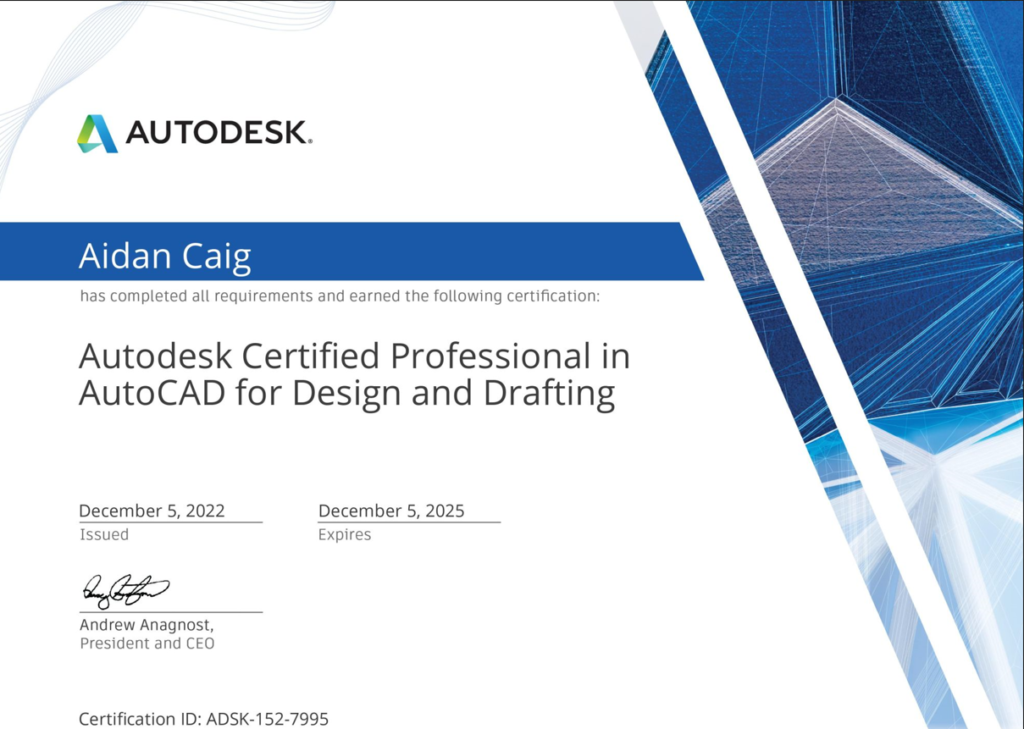 Integrated Water Process is proud to announce that Aidan Caig has achieved the certification of a Professional in AutoCAD for Design and Drafting. This achievement demonstrates Aidan's expertise and proficiency in using AutoCAD software to create accurate and efficient designs and drawings in the controlled agricultural agriculture (CEA) industry.
As a certified professional, Aidan will be able to utilize his skills to bring even greater value to our clients by providing high-quality design and drafting services, improving project efficiency and ensuring that our designs meet the highest industry standards. We are excited to have Aidan as an important part of our team and look forward to the contributions he will make in the future.
We would like to congratulate Aidan on this impressive accomplishment and look forward to working with him to continue providing innovative solutions for our clients' water treatment needs.
If you would like to learn more about Integrated Bioengineering and how our cultivation process engineers can help grow your business, contact us today for a free consultation.
CONTACT US!
[email protected]
513.609.4577